LD Lines
Book LD Lines quickly and easily

Booking is always simple with AFerry

Safe and secure booking

Feel confident booking with "The World's Leading Ferry Website"

Travel in comfort & style

Your trip will be a pleasure with LD Lines

Millions of satisfied customers

We're the biggest ferry website in the world and we have a dedicated call centre, just in case
Please note that the Portsmouth/Le Havre and Newhaven/Dieppe routes are now operated by DFDS Seaways. However, you can still use the form above to search and find prices for those routes.
You might also compare ferries on our Dover to Calais ferries page.
You can use AFerry to book an LD Lines ferry from England to Spain, and from Ireland to Spain via France. All LD Lines ferries are modern and well equipped. Take an LD Lines ferry and start your holiday the moment you step on board. AFerry always has cheap prices for LD Lines and the latest special offers.
You can use AFerry to book LD Lines ferries from Poole to Gijon, Poole to Santander and also Rosslare in Ireland to Gijon in Spain, via St Nazaire (Nantes) in France. See below for the latest LD Lines prices and sailing times. Click on your ferry route for a detailed LD Lines timetable with arrival and departure times.
About LD Lines ships
LD Lines operates a fleet of modern and well equipped vessels using the latest technologies. On board an LD Lines ferry you will normally find bars and restaurants and a business lounge with Wireless Internet. Many ships also feature childrens play areas, video games and the possibility to rent out DVDS if you take a cabin. You can choose to spend your journey in a private cabin or reserve a low cost reclining seat.
The Norman Asturias operates on the Poole to Spain routes and can carry up to 518 passengers in 120 cabins and reclining seats. On board you will find a bar, restaurant, cinema, Wifi area and comfortable lounges to relax in during the crossing.
The Norman Atlantic sails on the route from Rosslare to St Nazaire to Gijon. The comfortable cabins offer a restful night's sleep and a superb range of facilities to enjoy. These include a bar, restaurant, shop and comfortable lounges. The ship has a capacity for 492 passengers and 195 cars.
LD Lines' other ship, the Norman Spirit, currently operates on the Dover-Calais route - a joint operation between LD Lines and DFDS Seaways which can be booked here.
---
Whether you use the LD Lines Poole to Satander ferry service, the LD Lines Poole Gijon ferry service or even travel from France to Spain on the St Nazaire (Nantes) to Gijon route, you are bound to have a relaxing and enjoyable journey with LD Lines ferries.
Pet Booking Information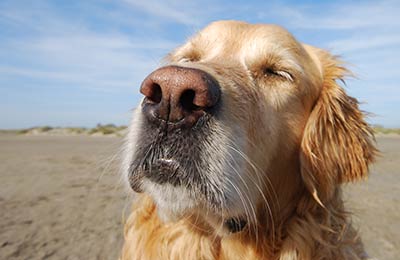 You can book your cat or dog on board a LD Lines ferry with AFerry.Just choose your route and then select the number of cats or dogs you are sailing with.
Pets on LD Lines must remain in the vehicle at all times. If you are travelling by foot, you must bring a cage for your pet. There is a limit of five pets per person.
Note that to take your pet to and from the UK to mainland Europe and Ireland you will need a pet passport. To find out more about pet passports and travelling with your pet see our pet travel guide.
How long before departure should I arrive for LD Lines?
Check-in Information
Check-in is at least 90 minutes prior to departure for all passengers.