MyFerryLink
Book MyFerryLink quickly and easily

Booking is always simple with AFerry

Safe and secure booking

Feel confident booking with "The World's Leading Ferry Website"

Travel in comfort & style

Your trip will be a pleasure with MyFerryLink

Millions of satisfied customers

We're the biggest ferry website in the world and we have a dedicated call centre, just in case
Book MyFerryLink ferries to England and France easily with AFerry
Please note that MyFerryLink has ceased operating it's cross channel service between Dover and Calais since midnight on 1st July 2015. you can compare ferries on our Dover to Calais ferries page
On board MyFerryLink ferries
Food and drink
MyFerryLink is a French company so you won't be surprised that the quality of food on board is fantastic. Le Relais is an informal self-service restaurant for the whole family. You'll find a wide choice with something to suit everyone's taste whether it's dinner, lunch or a complete breakfast to set you up for the day.
If you fancy a quick hot or cold drink or snack Le Pub is the perfect place. You'll find all the ambience of a great British family pub as you speed across the channel.
Shopping on board
If you need to pick up a last minute present on board or fancy treating yourself, head over to La Boutique. You'll find great prices on wines and spirits, fragrances, sweets and chocolates, toys and souvenirs. You can pay by card or cash in either pounds sterling or euros.
Facilities for children
Planning to travel with kids? MyFerryLink offers some of the best facilities for the young ones on the cross channel route. For the very little ones, you'll find special nursery areas on board with handy baby-changing.
For older children, long car drives can be boring. The Playzone offers the perfect antidote. It's a wonderfully decorated safe play area with cartoons, games and child-friendly furniture. By the time you arrive at port, your kids are sure to be relaxed.
About MyFerryLink ships
The MyFerryLink fleet comprises two state-of-the-art passenger ships with stunning contemporary interior designs: The Rodin and the Berlioz. Both of these ships have the most modern security and navigation systems.
Whether you travel on the Rodin or the Berlioz you'll find your ship offers a truly full range of facilities and but be warned - the seats are so comfortable and the windows so large that you might just be tempted to sit back, relax and watch the world pass by outside your window.
---
Whichever ship you use on your Dover to Calais or Calais to Dover crossing with MyFerryLink, your journey is sure to be a pleasure from start to finish.
How long before departure should I arrive for MyFerryLink?
Check-in Information
Check-in is 1 hour prior to sailing departure for all passengers.
Pet Booking Information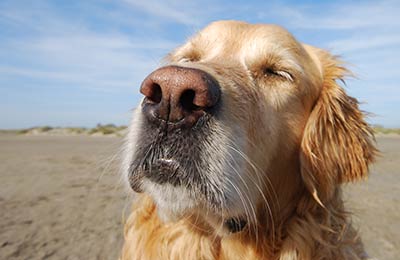 You can book your cat or dog on board a MyFerryLink ferry with AFerry. From just £25 a pet, you can take up to 5 dogs or cats per vehicle. Just choose your route and then select the number of cats or dogs you are sailing with.
All pets must stay in the vehicle for the duration of the voyage. However, guide dogs and assistance dogs are allowed in the passanger area of the ship.
Note that to take your pet to and from the UK to mainland Europe and Ireland with MyFerryLinke, you will need a pet passport, microchip and to have been vaccinated against rabies. To find out more about pet passports and travelling with your pet, see our pet travel guide.