P&O Ferries
Book P&O Ferries Dover Calais quickly and easily

Booking is always simple with AFerry

Book P&O Irish Ferries quickly and easily

Booking is always simple with AFerry

Book P&O Ferries (North Sea) quickly and easily

Booking is always simple with AFerry

Book P&O Ferries quickly and easily

Booking is always simple with AFerry

Safe and secure booking

Feel confident booking with "The World's Leading Ferry Website"

Travel in comfort & style

Your trip will be a pleasure with P&O Irish Ferries

Travel in comfort & style

Your trip will be a pleasure with P&O Ferries (North Sea)

Travel in comfort & style

Your trip will be a pleasure with P&O Ferries

Travel in comfort & style

Your trip will be a pleasure with P&O Ferries Dover Calais

Millions of satisfied customers

We're the biggest ferry website in the world and we have a dedicated call centre, just in case
Book P&O ferries to Scotland, Ireland, Holland, Belgium, France and Spain easily with AFerry
P&O Ferries is UK's leading ferry operator and one of the largest operators in Europe. P&O Ferries carry more more than ten million passengers a year from families on holidays to freight drivers. P&O Ferries run a variety of ferry crossings between England, Scotland, Ireland, Holland, Belgium, France and Spain.
AFerry.com always has great prices for P&O ferries. See below for the latest offers and timetables.
P&O Ferries Routes
6 crossings daily
2 hr
Get price

1 crossings daily
7 hr 30 min
Get price

6 crossings weekly
10 hr
Get price

6 crossings weekly
12 hr 15 min
Get price

23 crossings daily
1 hr 30 min
Get price
P&O Ferries Special Offers
P&O Ferries short breaks to France from £89 return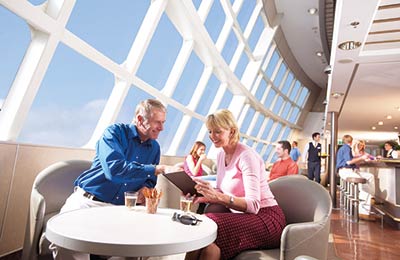 Book and travel by 14/12/2019.
Sail with P&O Ferries. Take your car & up to 9 people. 3-day returns from just £89 (Mon-Thur) and £94 return (Fri-Sun). 5-day returns from just £99 (Mon-Thurs) and just £103 from (Fri-Sun). Just book 2 days before your departure.
10% off Larne-Cairnryan + FREE Flexi Upgrade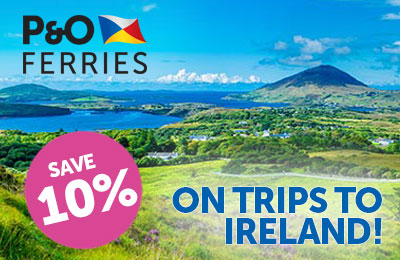 Book by 30/04/2019. Travel until 05/01/2020.
Sail with P&O Ferries on the Larne-Cairnryan route and get 10% off your booking. Plus get a FREE Flexi ticket upgrade (worth up to £40). With a Flexi ticket you can tailor your trip to suit your needs. Travel on either the sailing before or after the time you have booked. So you can relax if you are running a little late. Valid for single or return journeys, includes cars & high cars. Excludes foot passengers, motorhomes, motorcycles, freight & vans. Must be booked 48 hours in advance of travel.
P&O Ships
P&O Ferries has a large fleet of 10 ships, including both large cruise ships and car ferries, with a wide range of services and facilities on board each of them. The variety of facilities onboard the ferries will add so much more to your sense of escape and relaxation, helping you arrive at your destination totally refreshed and raring to go. You will discover a spacious, stress-free environment where you're free to stretch out, do nothing, or pack a lot more enjoyment into your travelling time.
Special Offers - Terms and Conditions
P&O Ferries short breaks to France from £89 return
Valid on cars and high cars. Excludes Caravans/trailers, vans, minibuses, motorhomes, foot pax, motorcycles and bicycles, vehicles designed for commercial use. Excludes: 5th - 7th, 12th - 14th, 19th 21st and 25th - 28th April. 24th -26th May & 31st May. 2nd, 14th - 17th June. 11th July - 4th Sept,18th - 20th October.
Video