Wightlink Ferries
Book Wightlink Ferries quickly and easily

Booking is always simple with AFerry

Safe and secure booking

Feel confident booking with "The World's Leading Ferry Website"

Travel in comfort & style

Your trip will be a pleasure with Wightlink Ferries

Millions of satisfied customers

We're the biggest ferry website in the world and we have a dedicated call centre, just in case
Book Wightlink ferries to Isle of Wight easily with AFerry
You can use AFerry to book a Wightlink ferry to the Isle of Wight and England. With over 160 years of experience, Wightlink Ferries carry over 5.5 million passengers across the Solent every year on their three major routes. AFerry always has cheap prices for Wightlink ferries and the latest special offers.
You can use AFerry to book Wightlink ferries to Fishbourne, Portsmouth, Lymington, Yarmouth and more. For all routes and for the latest prices and sailing times see below. Click on your ferry route for a detailed timetable.
On board Wightlink ferries
Wightlink Ferries has fleet of 11 conventional car ferries and three fast catamarans which are capable of reaching high speeds.
If you travel on board a Wightlink ferry you will find a cafe-bar, a spacious lounge with panoramic windows, an observation deck, dog friendly areas and more to make your short crossing as relaxing and enjoyable as possible.
The fast crafts do not have all the above services but are equipped with airline style seats and are aimed at foot passengers using the service for a daily commute to and from the Isle of Wight.
Please note that AFerry, as a booking agent, endeavours, but cannot always guarantee to offer the full range of fares available for Wightlink Ferries services. Also please note that the terms and conditions for booking through this site may differ from Wightlink Ferries' own conditions of carriage.
Pet Booking Information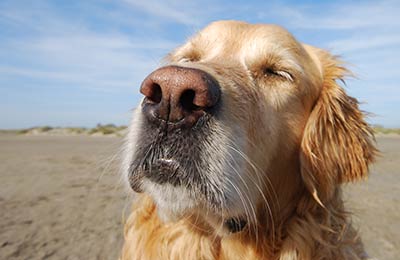 You can book your cat or dog on board a Wightlink ferry with AFerry. Just choose your route and then select the number of cats or dogs you are sailing with.
Pets can travel for free on Wightlink ferries. All pets must stay in the vehicle for the duration of the voyage.
Note that to take your pet to and from the UK to mainland Europe and Ireland you will need a pet passport. To find out more about pet passports and travelling with your pet see our pet travel guide.
How long before departure should I arrive for Wightlink Ferries?
Check-in Information
Foot Passengers are advised to arrive at least 15 minutes before departure to collect their tickets and board. All other passengers must check in at least 30 minutes, and no more than 1 hour, prior to departure.